Avoid Air Conditioning Repair Scams
Melbourne has been experiencing some record-breaking temperatures during summer. As this happens more and more air conditioners start to fail. This can put many people at risk of becoming victims of air conditioning repair scams. If you are in the north east of Melbourne and you need quality services for air conditioning repair in Doncaster or the surrounding region, then use the services of Everlasting Air and avoid the possibility of having to deal with a scammer.
One of the most common signs of a scam is where the perpetrator is going door to door. They will often be targeting older people and offering them unrealistic or unnecessary services at unreasonable prices. They may not even do the work that they have suggested was needed.
A fundamental thing to remember is to always deal with a reputable business for any air conditioning work you need done. There are a lot of simple problems that can be solved without technical assistance. Before you pick up the phone to call an air conditioning service, take a little time to check if there is something you are able to do. If your air conditioner has stopped operating, has something caused the switch in your power supply box to flick off? You may simply need to just flick it back on. Maybe the filters on your device have not been cleaned for a while and they are blocking air flow? Check if they are dirty and give them a clean to see if that fixes the issue. This should be done regularly anyway. You should also check your warranty documentation as your unit could still be covered by the manufacturer's warranty.
There are a few scams that you can look out for when dealing with a service. If you have not dealt with them previously and have any concerns, then keep an eye out for any of the following.
Replacing Parts That Do Not Need Replacing
This occurs when an air conditioning technician advises you that a part that is working fine needs to be replaced and there will be service costs associated with that. It may even be a part that is very expensive and then they may try to convince you to buy a completely new unit. A warning sign is when the technician says that there are multiple faulty parts. This would only occur if there was a catastrophic failure of the equipment and this would be extremely rare. Usually it will be only one part that is affecting the functioning of your unit.
If you have any concerns about what the technician has said, then seek another opinion. You are well within your rights to do this, and just because a technician has come to inspect your equipment you are not obliged to use their service for the repair. They will usually have charged you a call out fee anyway. If the technician starts to pressure you to go ahead with the repair then take that as another warning sign.
An Offer Too Good To Be True
Air conditioning service companies are a business and they need to make a profit to survive. If the price for their service seems unrealistically low, then it probably is. What can happen in this situation is that they may claim during the work that they have discovered other problems that need to be done or your equipment cannot function. Or they may be cutting corners in the work that reduces the quality of the work they are undertaking. This is not to say that you cannot find services that will offer you an affordable price. If the work is fairly extensive, then you can insist on having a written quote and agreement so there will be no questions later on about how much should be charged.
If you have an installer or technician come to your home as part of a promotion or special offer, then ensure that they stick to the services to be provided as part of that offer. If the technician claims that you need additional services with their associated cost, then get a quote and do not proceed until you have a second opinion.
There are many quality technicians who will not mislead you. They will offer you fair prices in writing and will not charge you more than they quote. Some companies may offer you a discount for choosing a regular service agreement with them. There are legitimate reasons for discounts and good deals but check the details of these to make sure you do not get caught out. At Everlasting Air, we are experts in air con installation in Doncaster and the surrounding region and we will always ensure you fully understand the arrangements as part of our discussions with you.
Sales Pressure
Some technicians may use pressure or scare tactics to get you to use their services. You could end up paying too much for services or you may have work done that was not even needed. If a technician starts to use pressure tactics, or even resorts to scare tactics about the safety of your equipment to make you buy a service or parts from them, then do not give in. It is quite possible they do not want you to seek a second opinion and they hope you can be pressured into making a decision on the spot. Legitimate businesses will not use these practices and they should not be concerned if you want to seek another opinion.
You may find that they offer to include the cost of the service call as part of the repair work, which can be an effective inducement. If you are confident in them and the approach they have taken to the work, then you may want to take advantage of this arrangement. But a second opinion will always give you that extra confidence you are getting the service you need at the right price.
Claiming You Need More Coolant
The coolant is usually in an enclosed system so if levels have dropped then this is usually a sign that there is a leak. This is quite dangerous. If you have not had repairs done for a leak, then there should be no need to provide any extra coolant. If there is a leak, then this needs to be addressed. The technician should not expect to be able to keep coming out and addressing your low coolant issue. Your unit should not need the gas recharged.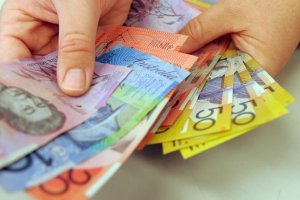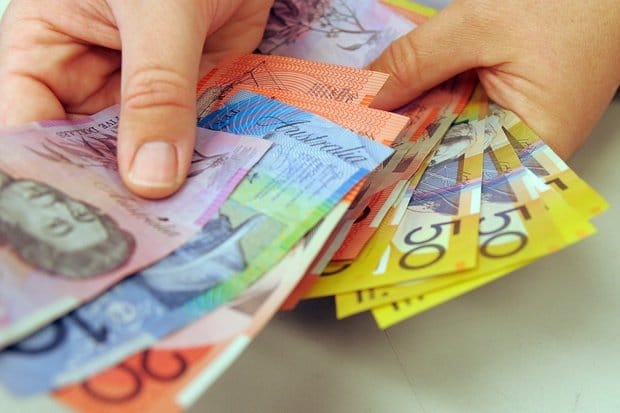 Charging For More Coolant Than You Receive
If you do need the coolant topped up, then make sure you are getting what you paid for. It is easy for a service to charge you for more coolant than was needed. They may also not fill it up completely and you are then up for another service charge in the future to get it topped up. Most service companies will make sure you are very clear about how much coolant has been used. If you have concerns, then check that the technician is measuring the amount of coolant that is added.
Requirement For An Up Front Cash Payment
Reputable companies do not ask for up front cash payments for standard services. This could be a sign that the serviceman is hoping to get away with something or they are not very good at managing their business. If they are organising a deal for discounted equipment that requires you to make payment to another business, then you may want to clarify what that arrangement is and deal directly with the equipment supplier. If you are making arrangements for a larger installation, then there may be the need to pay a deposit to the company to commence the work. Check the details of this type of arrangement carefully to ensure you are protected.
There are some simple things you can do to help you find a reputable service.
Research
Find out information about the background of the service provider. Identify how long they have been in business and if there is anybody you know that has used their services.
Reviews
There are sites that will provide a space for people to provide reviews of businesses. Google reviews are readily available online. A company with multiple good reviews over a reasonable period of time is likely to be a good service provider.

Get Multiple Quotes
If you need extensive repairs or you are considering a new system, then you should source at least two quotes from legitimate businesses. You should also make sure that with new equipment you are purchasing a current model that has suitable energy efficient technology and is the appropriate size to cool your home. And make sure you get details in writing that you can review thoroughly before progressing.
Suitable Payment Arrangements
When buying a new unit, do not pay all of the money for the work prior to completion of the installation. Making payments in instalments at identified milestones in the activity is normal. If you are requiring the contractor to order equipment you may need to make a deposit.
Be Prepared
Make sure that you are ready to deal with a technician. Be ready to go online and find out more information about the work needed if you have to. Know that you have rights and that you do not have to take a service. If the technician is using a sense of urgency to pressure you into making a decision, then you should be careful. There are dishonest people who will use this technique to force you into expensive arrangements or where you end up having repairs done that are not needed.
Contact us today
Follow these helpful hints and you should find that you are able to avoid scams. If you are looking for a reputable company to assist with an air conditioner repair in Doncaster, Everlasting Air is able to help. We are a specialist service provider with highly skilled and experienced technicians. We cover service and maintenance and we can also handle air con installation in Doncaster. Contact us by calling (03) 9335 2900 today!